BDSIC 2021 was successfully held online during 19-21 November, 2021!
BDSIC 2021 was successfully held online during November 19-21, 2021! During the conference, Prof. Cheng-Zhong Xu from University of Macau, China, Prof. Xudong Jiang from Nanyang Technological University in Singapore and Prof Chin-Chen Chang from Feng Chia University have given wonderful keynote speeches. At the end of each session, one best presentation was selected by session chairs. Xinyue Li from Beijing Normal University, Zhiheng Gao from China Telecom and Shengyan Gao from University of Shanghai for Science and Technology won the best presentation awards. Thanks for all of the professors. Besides, all of the authors and listeners are also highly appreciated since your participation made our conference more successful!
Proceedings
January 26, 2022 News! The BDSIC 2021 proceedings is archived in the ACM Digital Library.
February 25 2022 News! The 2021 conference proceedings has been indexed by EI compendex and Scopus.
Group Photos

Keynote Speakers

Prof. Cheng-Zhong Xu, University of Macau, China
Title: Connected and Autonomous Driving: Challenges and Opportunities

Prof. Xudong Jiang, Nanyang Technological University, Singapore
Title: Towards Explainable AI: How CNN Solves Problems of MLP

Prof. Chin-Chen Chang, Feng Chia University
Title: Borrowing from Nature to Conceal Information
Best Presentations

Session 1
Title: xDeepFIG: An eXtreme Deep Model with Feature Interactions and Generation for CTR Prediction
Xinyue Li, Beijing Normal University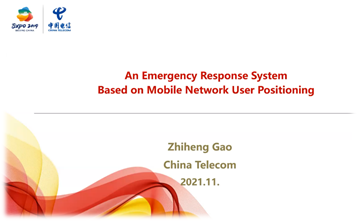 Session 2
Title: An Emergency Response System Based on Mobile Network User Positioning
Zhiheng Gao, China Telecom

Session 3
Title: Reversible Data Hiding in Encrypted Images Based on Chinese Remainder Theorem and Secret Sharing Mechanism
Shengyan Gao, University of Shanghai for Science and Technology